Bicicleta w/ Pedaleando El Salvador:
Three Ciclovia Sundays below
San Salvador has its own ciclovia every Sunday on Bulevar Constitución.
About 10 blocks are sequestered from traffic. Vendors come out and line the street; Bicycle rental and sales people show/rent their wheels! Lots of horchata, pupusa and small foods are available, of course.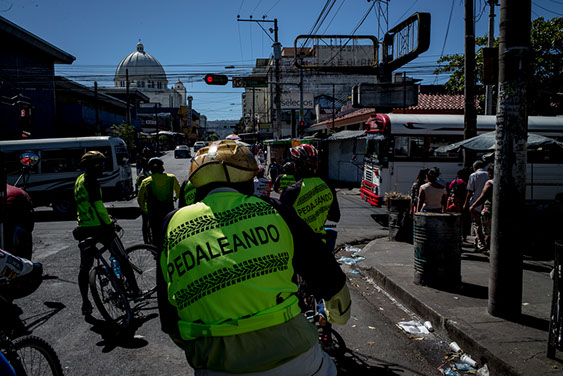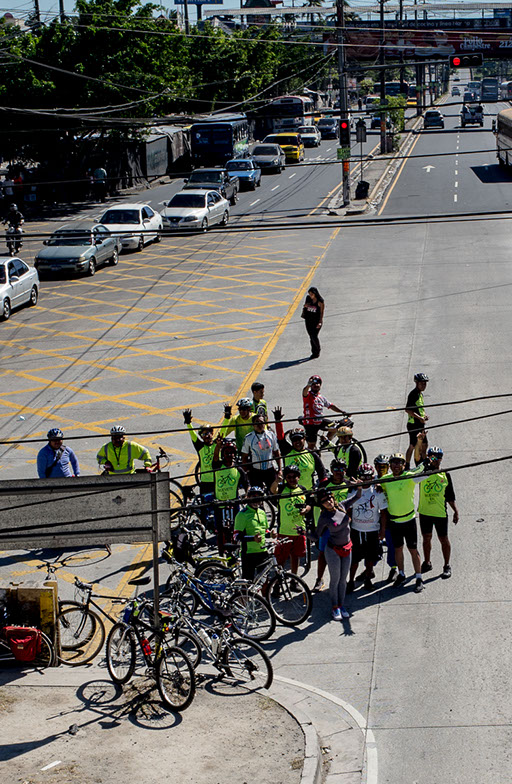 Volcan Vicente and our trunaround point.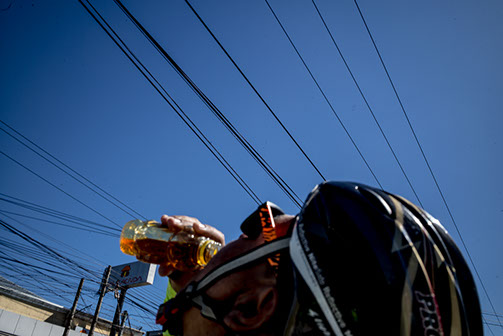 We all share a swig of honey at the turn around point in Soyapango !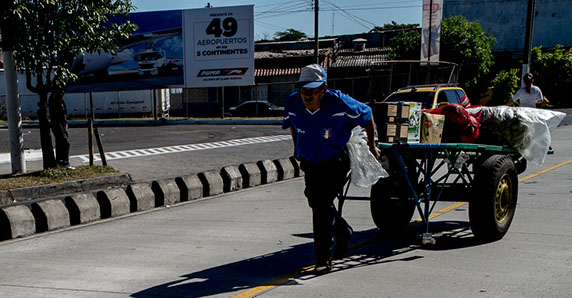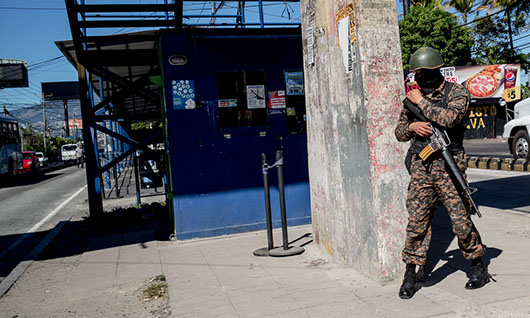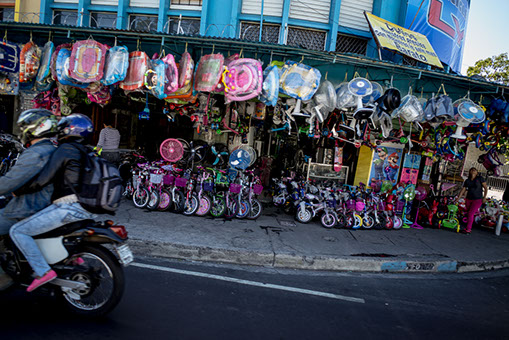 A true country for old men:
Z @ 67 and a new friend at 74


Views along the Bulevar Constitución & along the bicycle ride.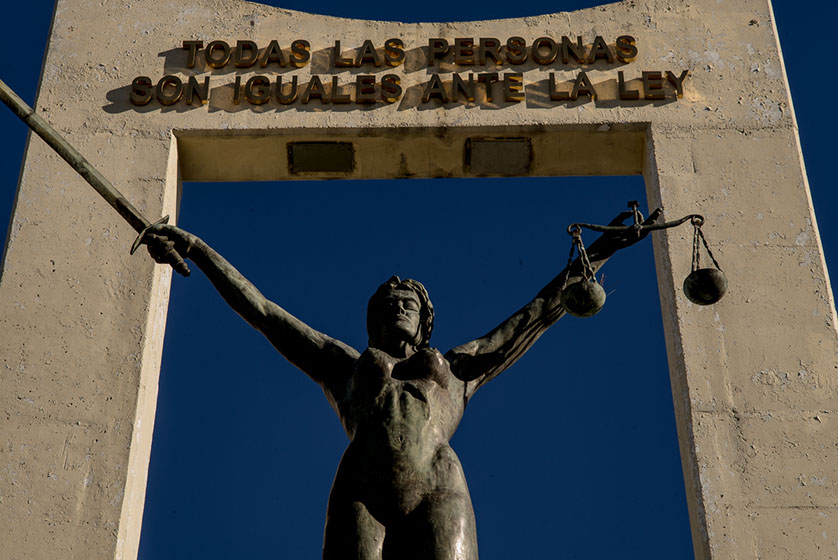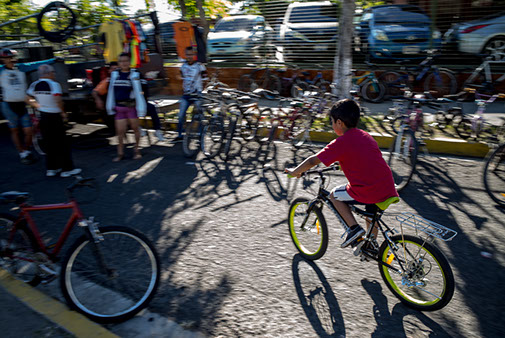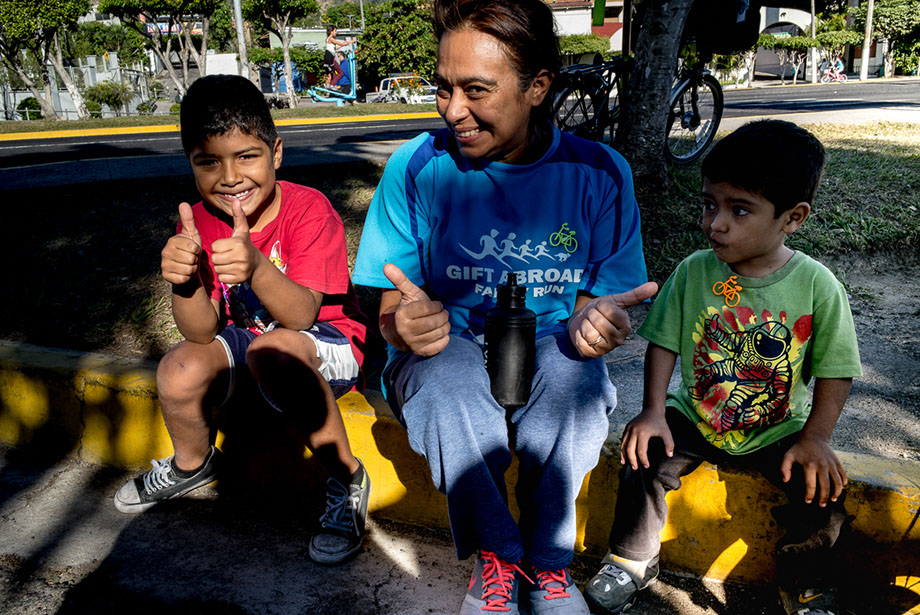 Everyone
gets
a
bike pin!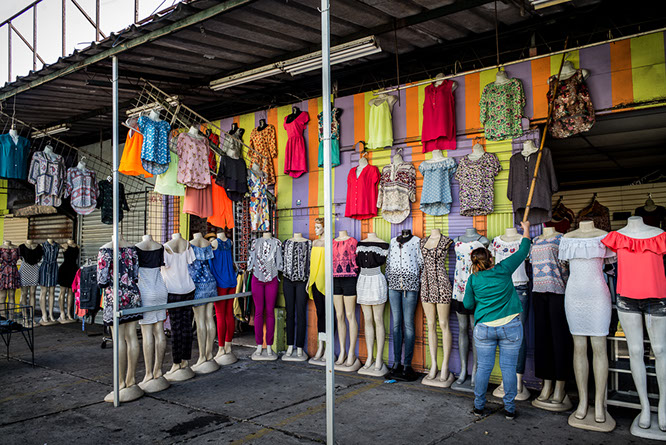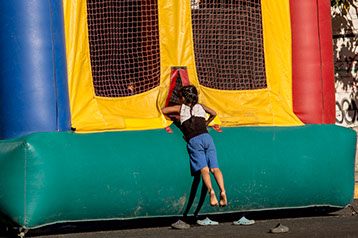 She (black shirt) runs, jumps, can't make it inside.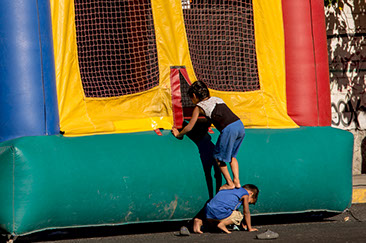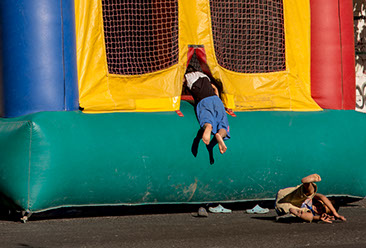 He (blue shirt) gets her to be the stepping stool, but he still can't make it in. They switch stepping stools. She then is able to get in with him being rolled over by her pushing/jumping effort.
And then she pulls him inside the fun house.
Beginning of the eastward bicycle ride: Volcan Vicente, or
Chichontepec, which means the mountain of the two breasts.
It is always a great day for bicycle ride; The acceptance and camaraderie revealed here is a wonderful bond among many...it can truely be a non-partisan human activity.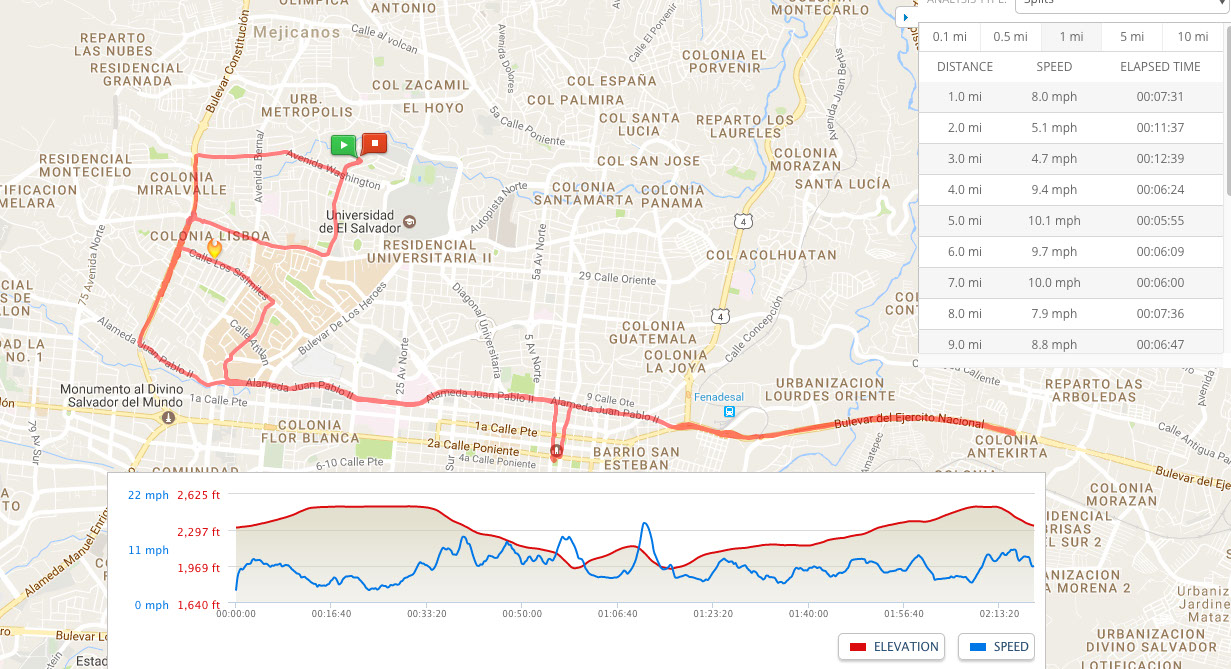 Martine arrived the night before after having had no sleep on Friday night! We did bus over to cheer the Sunday morning group on for their 17 mile ride northward! And we were delighted to their Ciclovia.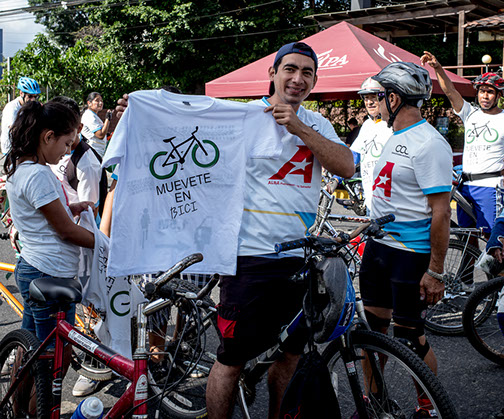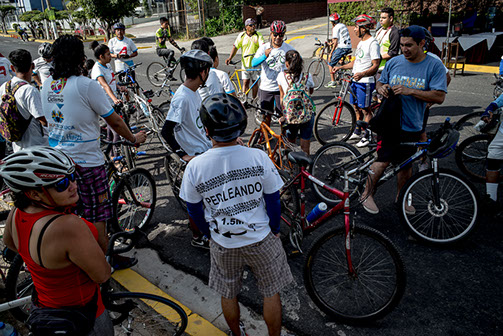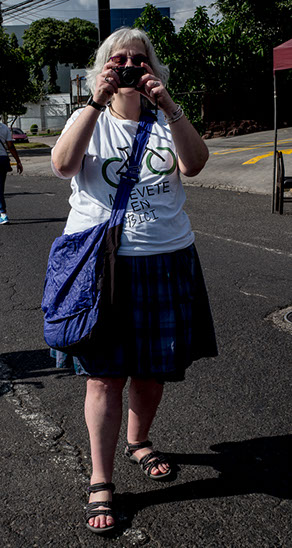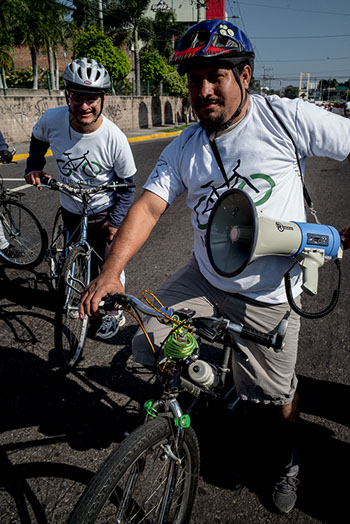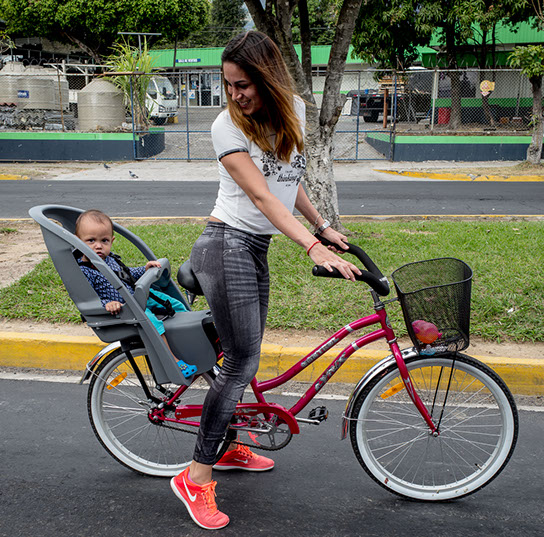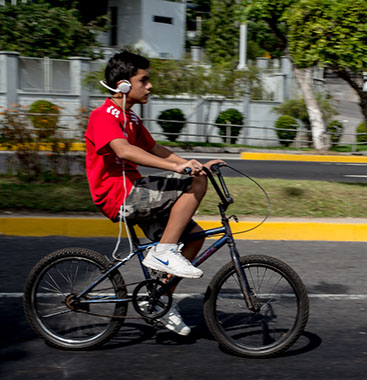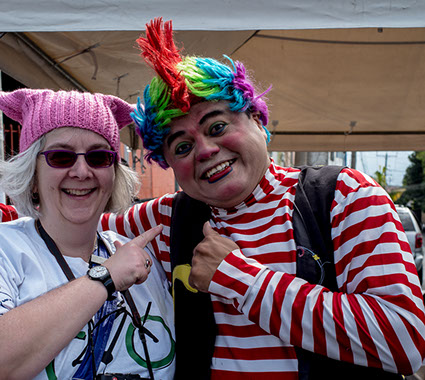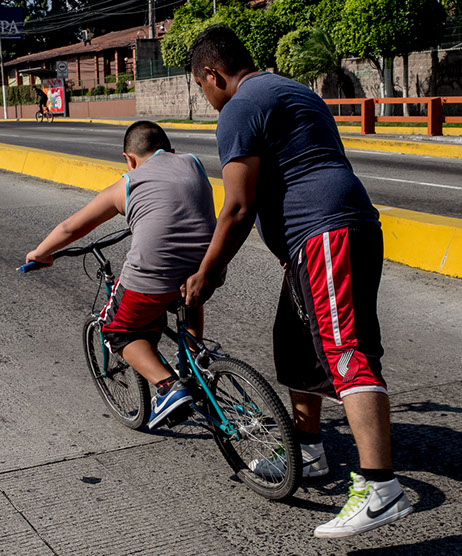 Our last Sunday and last Ciclovia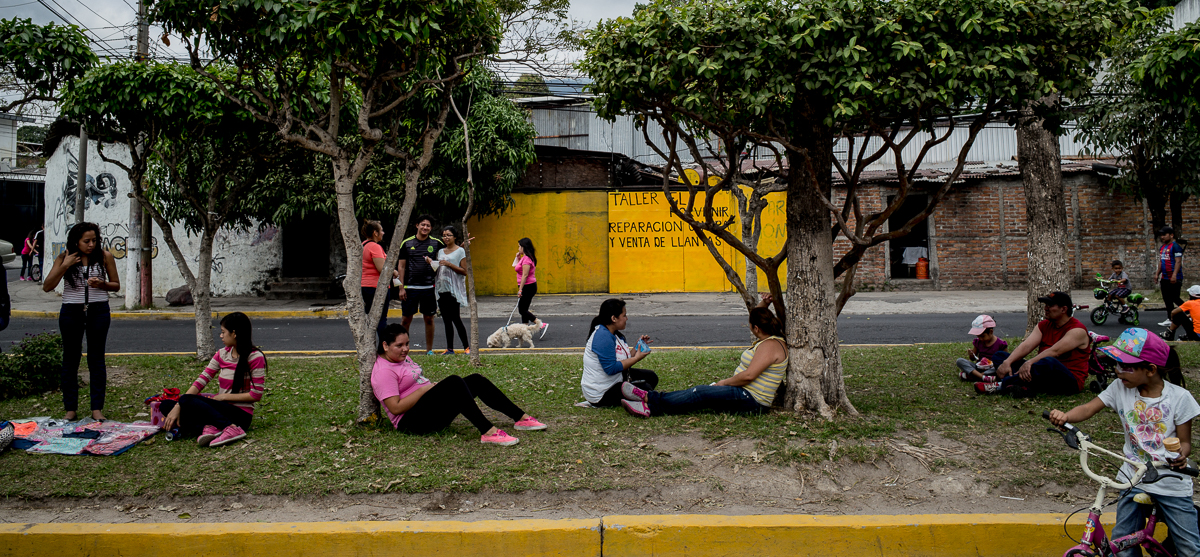 Last Sunday, Jan 29 with the Pedeleando El Salvador
Bicycled to the Reconiation Plaza dedicated this Jan 16, 2017 for the 25 Anniversary Celebration of Peace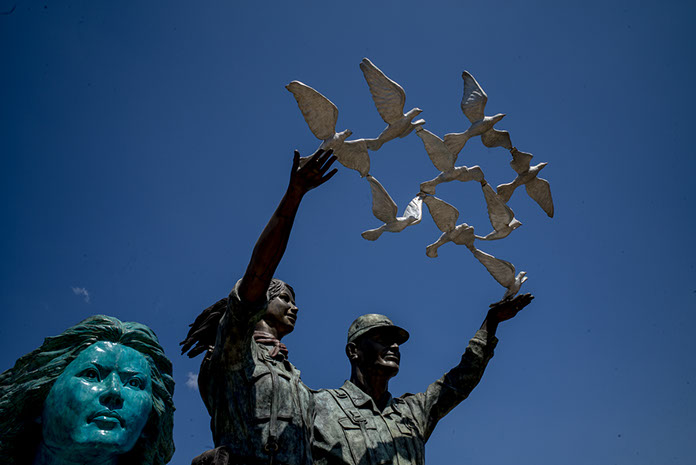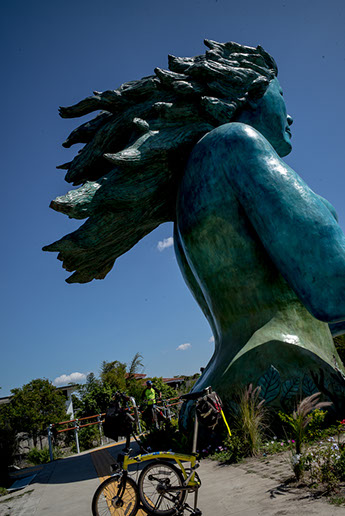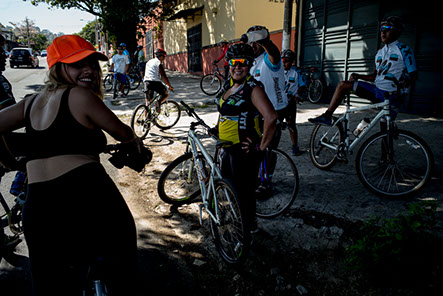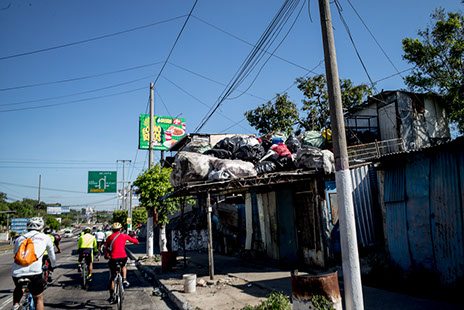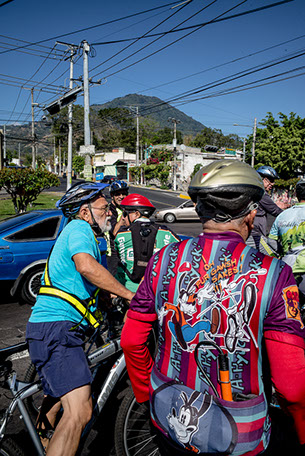 Governor of San Salvador, promised to ride a bike the next time I come to SS, ES !